In the heart of bustling London, a digital revolution is underway, and it's all thanks to Community Fibre. As traditional internet service providers struggle to keep up with modern demands, alternative networks (also known as alt-nets) are emerging as the game changer people have been waiting for.
So, what's making this innovative broadband provider the talk of the town? Our 5-star reviews on Trustpilot most frequently mention:
Unbeatable value
Reliable connectivity
Outstanding speeds
Unparalleled service
Sustainable materials
Community empowerment
Don't just take it from us - Let's dive into the reasons why Londoners are falling in love with Community Fibre.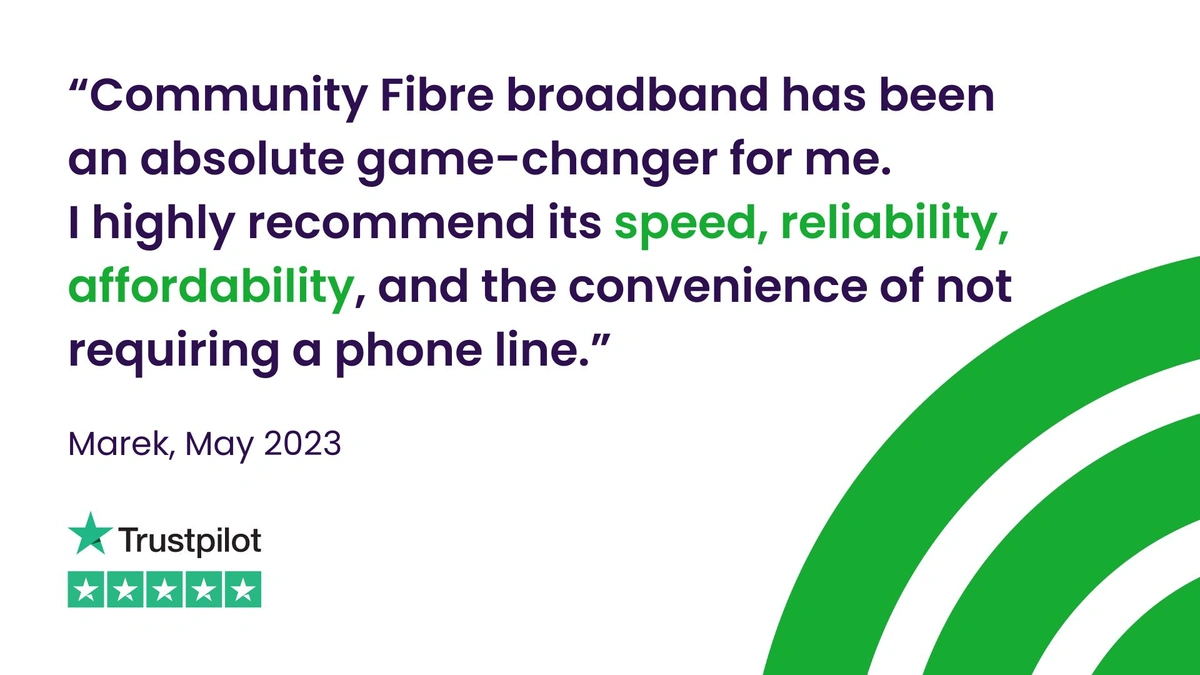 More for Your Money
Value is at the forefront of every Londoner's mind, and we deliver in spades. Gone are the days of overpaying for subpar services. With budget-friendly packages and transparent pricing, we offer exceptional value for high-speed internet that doesn't break the bank. For those particularly struggling, we offer an Essential 35 Mbps social tariff with reliable and symmetrical speeds for a low price without having to prove eligibility.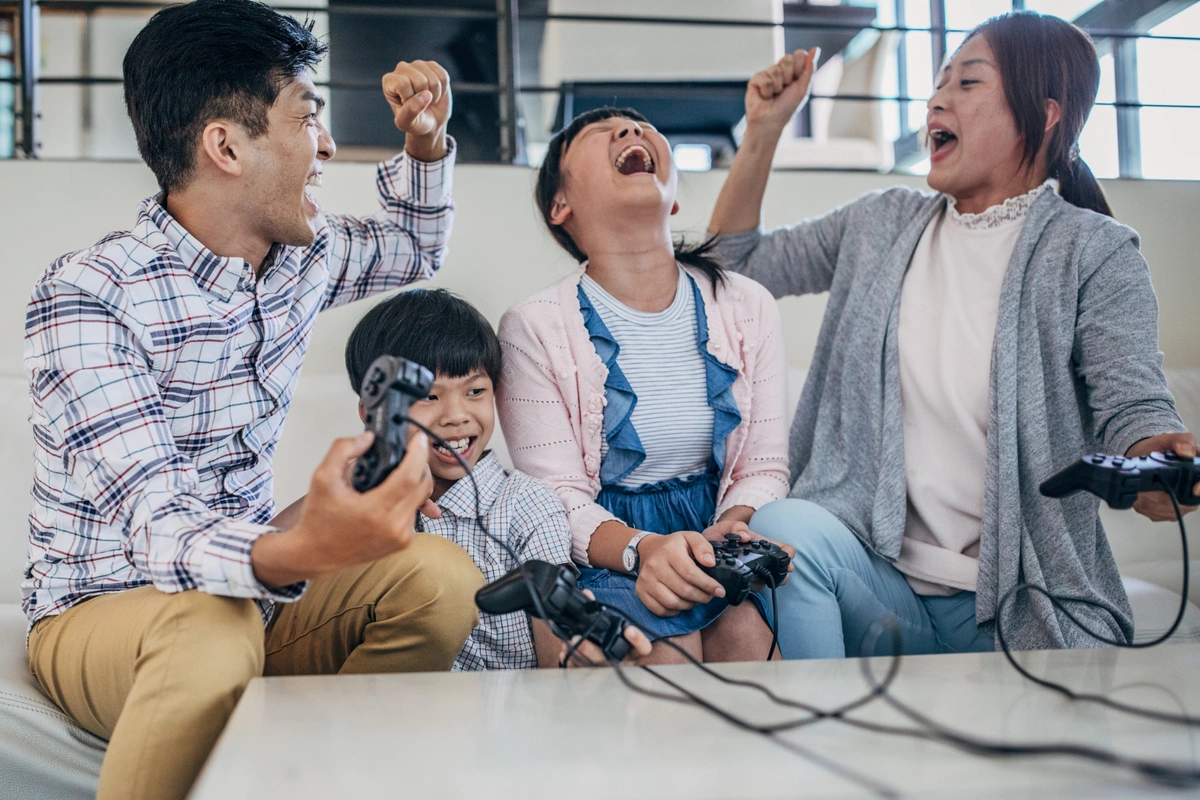 Say Goodbye to Downtime
Reliability is non-negotiable in today's connected world, and Community Fibre understands that. Its state-of-the-art network infrastructure ensures uninterrupted service, so you can stay connected whenever you need it. Customers are experiencing a new level of peace of mind knowing that their internet connection won't let them down, whether they're in the middle of a crucial video conference or simply catching up on their favourite blogs.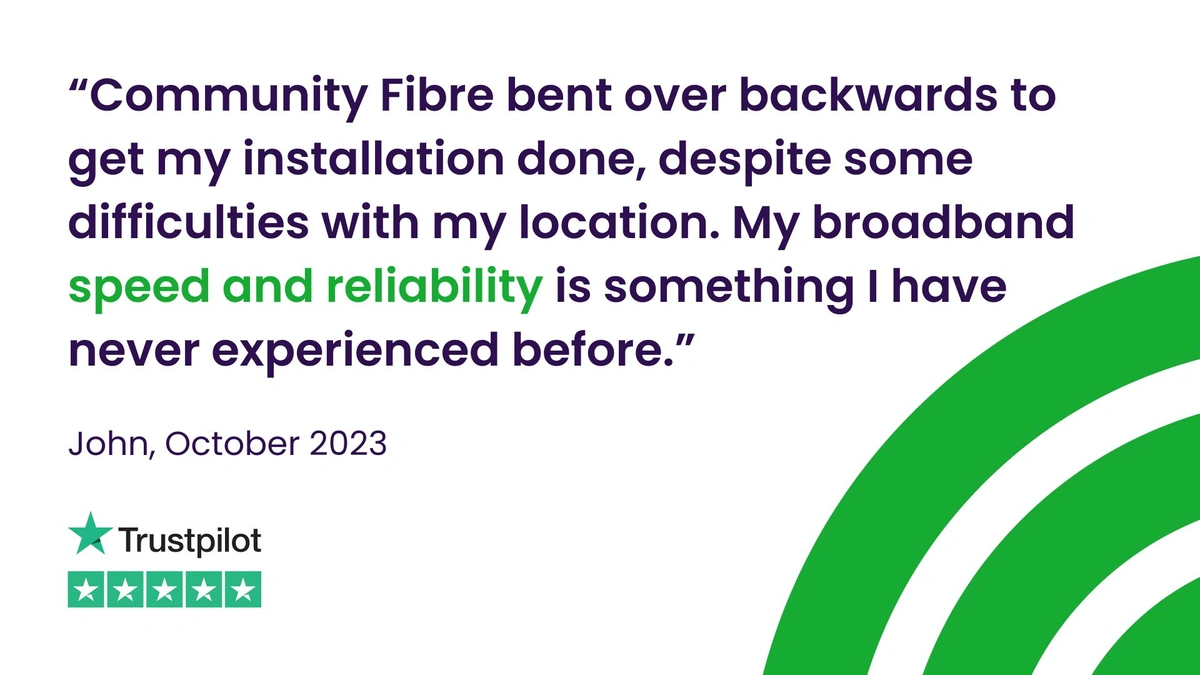 Unleash the Power of Connectivity
In a fast-paced city like London, slow internet is a thing of the past. Community Fibre's lightning-fast speeds are revolutionizing the online experience. Imagine streaming your favourite shows in high definition without buffering, or seamlessly working from home without the frustration of lag. With Community Fibre, speed isn't just a luxury; it's a way of life.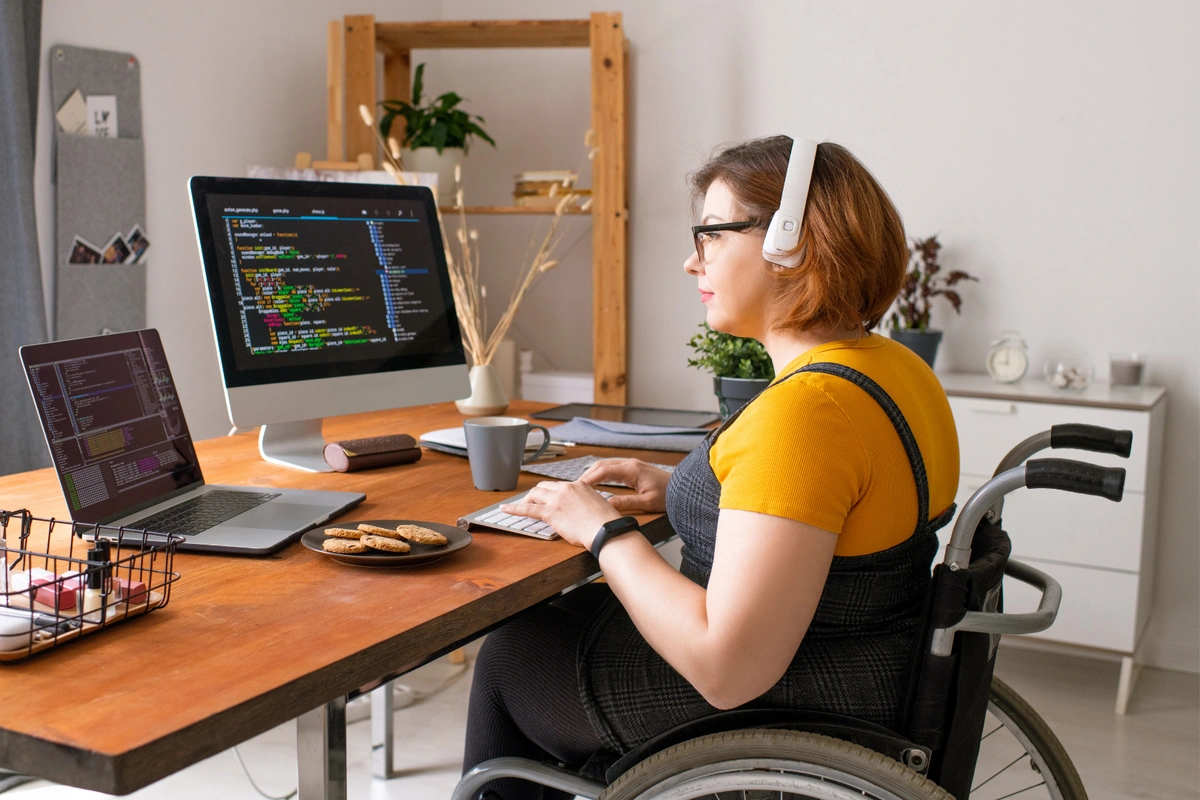 Putting Customers First
Community Fibre's dedication to exceptional customer service is turning heads. With a team of knowledgeable and friendly experts at the ready, customers feel heard and valued. No more navigating through automated systems or waiting for hours on hold. The personalized support that Community Fibre provides has customers singing its praises.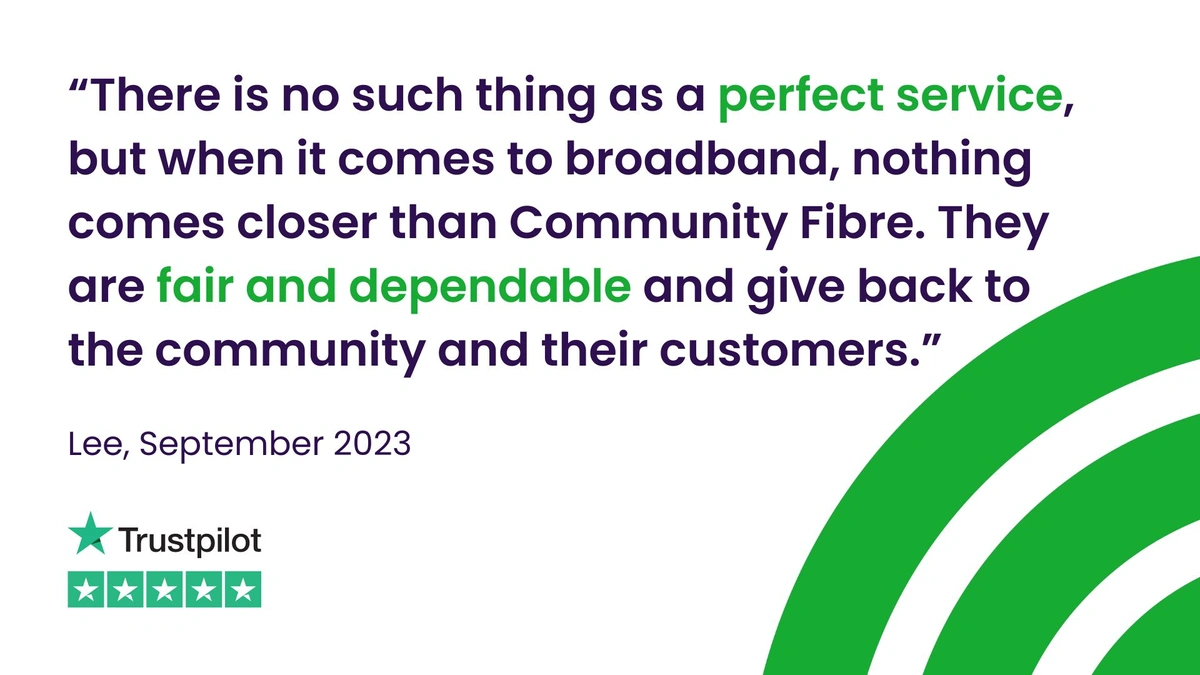 A Step Toward a Greener Future
In a world where sustainability matters more than ever, Community Fibre is taking a stand. Its commitment to material sustainability is evident in its network infrastructure, designed for efficiency and longevity. By utilizing the latest in eco-friendly technologies, Community Fibre is not only improving internet access but also contributing to a greener future for London.
Empowering Londoners
Beyond its exceptional services, Community Fibre is making a tangible impact on local communities. Through various initiatives and partnerships, the company is working tirelessly to bridge the digital divide. By offering affordable options and spreading awareness about the importance of internet accessibility, Community Fibre is empowering Londoners of all backgrounds to connect, learn, and thrive.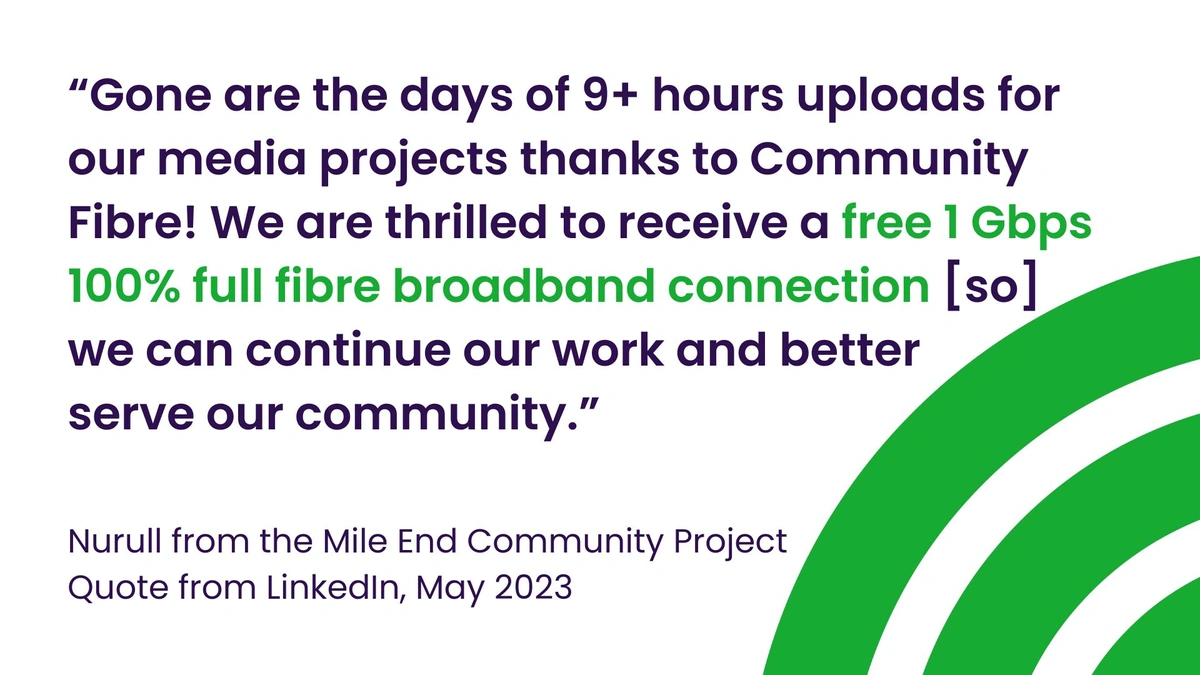 Join the full fibre revolution
It's clear that Community Fibre is more than just an internet provider; it's a transformative force that's enhancing the digital landscape of London. So, if you're ready to move on from extortionate pricing and absent support, look no further than Community Fibre.
Discover why Londoners are making the switch to navigate the modern digital world with seamless connectivity and boundless possibilities. Join the conversation today and read more customer testimonials at trustpilot.com/reviews/communityfibre.co.uk